No Damage for Delay clauses are a pre-emptive, cut-throat business,
-No Damage for Delay clauses never originate from a contractor. Besides; what kind of response do stakeholders expect from contractors they squeeze?
No Damage for Delay clauses are notorious in the construction industry, where – owing to the rate of failure to make deadline (<30%), the industry absorbs some USD$123B annually. Insurers do not indemnify against losses due to this delay or disruption. USD$123B only represents General Conditions overage, and does not include the cost of negative productivity rates. Large agencies and institutional stakeholders are the most likely to have such clauses in their contracts. Sadly, they are slow to realize how routinely No Damage for Delay clauses backfire.
The Federal government has ruled that No Damage for Delay clauses are void when delay damages are caused by the owner.
The building industry is the last place No Damage for Delay clauses belong, owing to its renowned inefficiency, partially a factor of worse performance from the design industry that facilitates their work. Indeed, stakeholders bully contractors into implementing recovery schedules at their own costs. The bully them because they can, as many of these contractors have weak leverage, and no CPM schedule.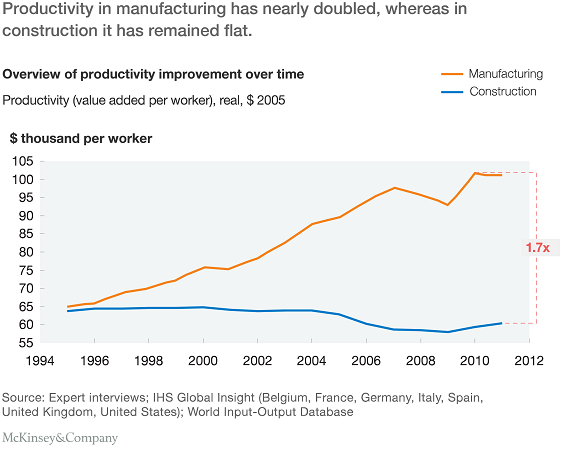 Recovery schedules typically involve additional costs for acceleration, as well as preparation and implementation that are likewise non-recoverable. Without a schedule and proper claim accountability, documentation, contractors are hard-put to get an extension approved, much less a compensable one.
No Damage for Delay Clauses are to blame for unacceptable disparities in risk-positions
Clauses that invariably include waiving of consequential damages set a contentious tone to contractual relationships that contractors react adversely to in a number of ways. For example, if a contractor agrees to waive his rights to damages in order to win a contract, he will invariably be induced figure a way to incorporate the cost of absorbing that risk into his bill. This dynamic perpetuates a culture of mutual duplicity and distrust that seldom bodes well.
No Damage for Delay clauses set the tone for a rocky contractual relationship. Along with those terms comes an unwillingness to listen and be reasonable. Invariably, No Damage for Delay clauses lose their impact when they are a consequence of there not being a timely issuance of construction drawings to a delayed or encumbered contractor (as Fed has found, see citations, below).
This makes slippery footing for aggressive stakeholders who refuse to concede being the cause disruption, much less a compensable one. Perhaps some still live in the ignorance of the hackneyed and useless tenet "-the customer is always right" twaddle. Yet, they continue to bully small contractors around with unreasonable demands even as they are the source of the disruption.
Some Owners act surprised when they are hit with an errors and omissions (E&O) breach of contract claim that negates any such No Damage for Delay clause, and promises a claim for compensation.
No Damage for Delay clauses are different from Liquidated Damages and Consequential Damages. Some contracts will include a combination or variant in form of a Rider. As I have always said, a Rider is vetted by a legal professional before it is signed by the contractor, as ad hoc legalese is prone to being problematic in its form and context. This attribute will vary depending of the acumen of the drafter. Indeed, the ad hoc Rider is primed for being  judged an unenforceable legal instrument.
The disparity of risk in No Damage for Delay clauses is bad for the industry. They should be offset with similar waivers from SHs, or  incentives, such as early finish bonuses. All of this is counter to the idea of P3s, with their shared liability – a concept that has failed to mainstream.
"Stakeholders are contemptuous of P3s, especially the 'partnership' piece.
Just like liquidated damages, not all courts respect No Damage for Delay clauses in the contractual disputes they hear. It is best practice to know whether or not the state(s) you do business in honors these clauses. It is of equal importance to know if general contractors may issue 'pass'thru' delay claims on behalf of their subcontractors.
Greedy stakeholders seek zero-sum risk positions without considering the repercussive downsides of that kind of ham-handed negotiation. Burned bridges cede to scorched earth policies that make for a cut-throat business climate, and exacerbate untenable negative productivity rates. In other words, contractors get burned, or burned out, when they absorb more delay and disruption costs than they can afford.
As contractors struggle under the burden of No Damage for Delay clauses, I advise them to keep meticulous records from the start, in case the project becomes disrupted, because they will need accountability when time comes to make or defend a claim.
Stakeholders and Owners cause Disruption in 3 Major Ways
They purchase from vendors and contractors directly without providing coordination that a construction manager would generally coordinate.

Their Owner Force Work (OFW) is poorly managed, or is the source of the disruption.

They assume their design teams provide turnkey services. need minimal input from them, and that their AIA 'Agent'* architects will cover all the bases.
Architects aren't clairvoyant. Neither are contractors. Owners and stakeholders have real responsibilities to facilitate the work by making timely decisions. This is a fact supported by the case citations below. It also is iterated in AIA's 201 General Conditions of the Contract, under Owner Responsibilities
*architect so named in several AIA contract families
No Damage for Delay, Further reading
Williams & Sons Erectors, Inc. v. S.C. Steel Corp., 983 F.2d 1176 (2d Cir. 1993)
Gayon v. Bally's Total Fitness Corp., 802 So. 2d 420 (Fla. Dist. Ct. App. 2001)
Forward Indus., Inc . v. Rolm of N.Y. Corp., 123 A.D.2d 374, 506 N.Y.S.2d 453 (1986)
Peter Kiewit Sons' Co. v. Iowa Southern Utilities Co., 355 F. Supp. 376 (S.D. Iowa 1973)
U.S. Steel Corp. v. Mo. Pac. R.R. Co., 668 F.2d 435 (8th Cir. 1982)
Corinno Civetta Const. Corp. v. City of N.Y., 67 N.Y.2d 297, 493 N.E.2d 905, 910 (1986)
McGuire & Hester v. City and County of San Francisco, 113 Cal. App. 2d 186, 247 P.2d 934 (1952)
Blake Construction Co., Inc. v. C.J. Coakley Co., Inc., 431 A.2d 569 (D.C. 1981)
State Highway Admin. v. Greiner Eng'g Scis., Inc., 83 Md. App. 621, 577 A.2d 363 (1990)
Markwed Excavating, Inc. v. City of Mandan, 2010 ND 220, 791 N.W.2d 22 (2010)
U.S. for Use & Benefit of Williams Elec. Co. v. Metric Constructors, Inc., 325 S.C. 129, 480 S.E.2d 447 (1997)
http://www.dcd.com/oleary/oleary_mayjun_2007.html